Library
Shadows and Light, Journeys With Outlaws In Revolutionary Hollywood
Winner: Best Book of The Year, Classic Images, December, 2010
What the film industry is saying about Gary's Book:
"Head and shoulders above the rest, a marvelous, insightful, entertaining ride through Hollywood. Gary Kent, actor, stuntman, producer and director, has lived a helluva life and relates it with a style, verve, humor and a persuasive perception that only someone who has been through the wringer and back could tell as compellingly. — Laura Wagner, The Critics Critic
"Its a challenging trip and a riveting read." — Monte Hellman, iconic film director
"…detailed and textured with people, places, music, culture, news, styles, ambitions, etc, dazzling! Kent turns the trick without breaking a sweat–easy reading, like breathing fresh air, and Gary got it all right…" — Richard Rush, award winning director
"What a canvass! What a life! What a book!" — Lars Nilsen, head program director, The Alamo Theaters, Austin, Texas
Visit the Marketplace page to buy a copy today!
•••••••••••••••••••••••••••••••••••••••••••••••••••••••••••••••••••••••••••••••••••••••••••••••••••••••••••••••••••••••••••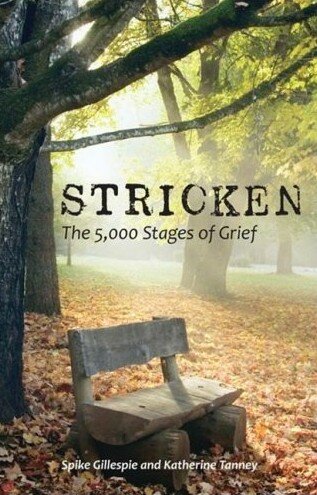 Stricken: The 5,000 Stages of Grief
contributing author, Gary Kent
Grief, by its very nature, is overwhelming. And, many people accept that there are established stages of grief: anger, denial, bargaining, and acceptance. Sometimes the grief stricken will attempt to plod through these stages with a sense of determination, hoping for a feeling of control during a time that feels totally out of control. Unfortunately, the stages are not linear, nor are they predictable. Grief cannot be rushed. Grief takes its own excruciating time. It cannot be gotten around; it must be gotten through. In Stricken: The 5,000 Stages of Grief, award-winning authors present a series of essays written by those who have been devastated by grief and have found a way through to the other side—From the loss of a loved one to death, to divorce, job loss, and even unexpected sources of grief, and things that gave them comfort and solace along the way.
"The final essay in Stricken gives advice on what to say to someone who has lost a loved one. The best advice, though, might be to simply give them a copy of this exquisite collection." — Sarah Bird, Texas Monthly Columnist and author of How Perfect is That?

"Stricken is a book that makes you feel less alone in the world." — Amanda Eyre Ward, author of How To Be Lost and Forgive Me
For more information on Stricken click here.

•••••••••••••••••••••••••••••••••••••••••••••••••••••••••••••••••••••••••••••••••••••••••••••••••••••••••••••••••••••••••••

Conversations With Texas Writers: A collection of interviews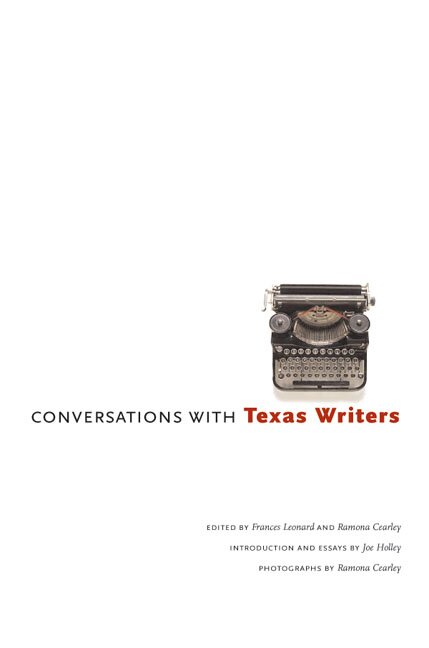 Contributing Interviewer, Gary Kent University of Texas Press, copyright 2005 Larry McMurtry declares, "Texas itself doesn't have anything to do with why I write. It never did." Horton Foote, on the other hand, says, "I've just never had a desire to write about any place else." To give everyone who is interested in Texas writing a representative sampling of the breadth and vitality of the state's current literary production, this volume features conversations with fifty of Texas's most notable established writers and emerging talents. In their conversations with interviewers from the Writers' League of Texas and other authors' organizations, the writers speak of their apprenticeships, literary influences, working habits, connections with their readers, and the domestic and public events that have shaped their writing. Accompanying the interviews are excerpts from the writers' work, as well as their photographs, biographies, and bibliographies.

"My father tried very hard to make a cowboy out of me, but in my case it never seemed to work too well. I had more of a literary bent." — Elmer Kelton, author of The Time It Never Rained and The Good Old Boys

For more information on Conversations with Texas Writers visit http://www.utexas.edu/utpress/books/leocon.html

•••••••••••••••••••••••••••••••••••••••••••••••••••••••••••••••••••••••••••••••••••••••••••••••••••••••••••••••••••••••••••
BOOKS ABOUT OR PERTAINING TO THE CAREER OF GARY KENT:
WILD BEYOND BELIEF by Brian Albright
MCFARLAND AND COMPANY, INC., Jefferson, N.C. & London, England. Copyright 2008 Gary Kent interivew, Chapters and pics.
FILM ALCHEMY: The Independent Cinema of Ted V Mikels by Christopher Wayne Curry
MCFARLAND AND COMPANY, Jefferson, N.C. & London, England, Copyright 2008 Gary Kent comments, movies and credits.
NIGHTMARE USA: The Untold Story of the Exploitation Independents By: Stephen Thrower FAB PRESS: Surrey, England. copyright 2007 Gary Kent Interview, text and rare pictures.
THE BIG BOOK OF BIKER FLICKS: 40 Best Motorcyle Movies of All Time by John Wooley and Michael H. Price HAWK PUBLISHING, Tulsa, Oklahoma. Copyright 2005 Gary Kent Reviews, movies and pics
HIGH ON THE HOGS: A Biker Filmography by David Stidworthy MACFARLAND AND COMPANY, Jefferson, N.C. & London, England. Copyright 2005 Gary Kent movies, reviews and pictures
HOLLYWOOD STUNT PERFORMERS: A Dictionary and Filmography 1922-1996 By: Gene Scott Freese MCFARLAND AND COMPANY, INC. Jefferson, N.C. & London, England. Copyright l998 Gary Kent, comments, bio and credits
SCHLOCK "O" RAMA: The Films of Al Adamson by David Konow LONE EAGLE PUBLISHING, Los Angeles, California, Copyright l998 Gary Kent interviews, movies and pictures
FILM DIRECTORS: A Complete Guide by Michael Singer LONE EAGLE PUBLISHING, Los Angeles, Copyright l989 Gary Kent, credits and bio